One of the interesting characteristics common to many CT woodland owners is that they want to work on their own land. Fresh air, exercise, a sense of accomplishment and being a good steward are all powerful motivators. Whether the task is forest improvement, firewood harvesting, habitat enhancements, trail construction or invasive species control, information here will be of interest to those woodland owners in the "do-it-myself" category.
Safety First!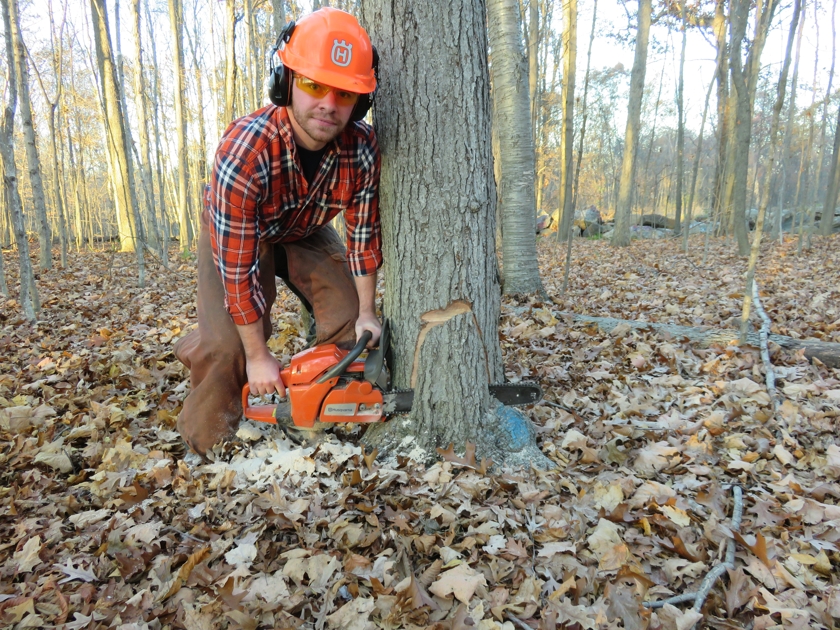 Chain Saw Safety – Y.E.S. 
                  (An acronym to remember for a safe day in the woods, just five things to remember at each step)
                  (Thank you to J.P. Barsky, Forester, CT Agricultural Experiment Station and Bill Girard, Game of Logging) 
Y = Yourself: 
How are you feeling today? Did you have a good breakfast? Did you get a good night's sleep? Are you alert?
                 Five items needed for minimum personal protection:
                        1. Leather boots with ankle protection
                        2. UL approved chain saw chaps or leg protection
                        3. Head protection (hard hat)
                        4. Hearing protection
                        5. Eye/face protection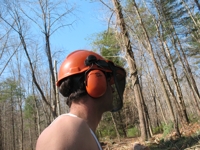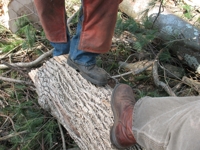 E = Equipment:
                 Are you familiar with the intended use of the equipment? Have you read the owner's manual?
                 Conduct a five-point saw safety check:
                         1. Good working-order, appearance - does the saw appear well maintained?
                         2. Chain brake – must work properly
                         3. Spark-arrestor in muffler – must be in good condition
                         4. Throttle lock – must be functional
                         5. Chain catch – must be present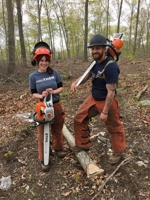 S = Surroundings
Does someone else know where you are working? Are you clearly visible? Do you know where all your co-workers are? Are there likely to be unexpected visitors?
                Five items to assess or plan before felling any tree:
                       1. Overhead hazards – be aware
                       2. Tripping hazards - remove
                       3. Clear work space - remove any brush, interfering branches, potential spring-poles
                       4. Escape route – for felling work, a minimum of 15 feet from stump at 45 degrees from direction of fall
                       5. Look up! Before making any final felling cut look to make sure the area is free of unexpected visitors.
      Also, for felling or limbing activity, always develop a work plan that addresses each step in the process, including:
                      a. Choosing a target or direction of fall
                      b. Front/back and side lean assessment, or for limbing a tension assessment
                      c. Determine the types and order of cuts, wedge placements and other actions you will take to complete the work with the least amount of potential hazard.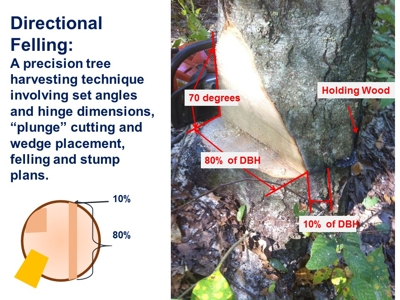 The following photo series is one example of how directional felling techniques might be applied.