"The eastern United States is probably the greatest meeting place of people and forests in the world.  The region is two-thirds forested but, at the same time, heavily populated."
- Leon S. Minckler, Forest Ecologist
Urban Forestry initiatives are vital to improving the environmental health of our spaces and improving the well-being of residents living in those spaces.
Trees are everywhere and the history of the Connecticut landscape is one dominated by them.  Whether returning home from New York City via the Merritt Parkway, leaf-peeping along scenic Route 169 in Connecticut's Quiet Corner, listening to a jazz concert in Bushnell Park, or watching a baseball game at the elementary school, no one can avoid being in the presence of trees. Public trees and community forests provide many essential benefits - clean air, purified water, fixed carbon, increased property value, thriving tourism, wildlife habitat, reduced violent behavior, sense of place and history, sense of community, and beauty, lessen stress, and increase health.
But trees are threatened by assorted factors such as insects and disease, forest fragmentation, invasive plants, poorly planned development, incorrect tree management practices, ice storms, hurricanes, and neglect and indifference. UConn Urban Forestry initiatives are here to help volunteers and professionals learn how to better manage Connecticut's public, urban trees and forests.
The information below was curated by Dr. Bob Ricard.
Organizations and Projects
American Forests – Tree Equity/Social Justice
Vibrant Cities Lab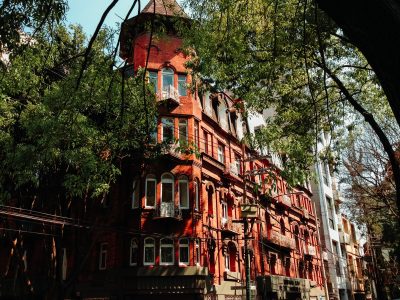 Newspaper Article
San Francisco Examiner: https://www.sfexaminer.com/news-columnists/why-trees-are-a-social-justice-issue/ 
Guide Book
Cities4Forests: https://cities4forests.com/wp-content/uploads/2020/07/C4F-SocialEquity_LearningGuide.pdf
Scholarly Journal Articles - Examples
Title: Emerging issues in urban ecology: implications for research, social justice, human health, and well-being.
Authors: Viniece Jennings, Myron F. Floyd, Danielle Shanahan, Christopher Coutts, and Alex Sinykin
Journal: Popular Environment. 2017. 39: 69-86.
Title: The dimensions of urban green equity: A framework for analysis.
Authors: Lorien Nesbitta, Michael J. Meitnera, Stephen R. J. Shepparda, and Cynthia Girling
Journal: Urban Forestry and Urban Greening. 2018. 34: 240-248.
Link: https://www.sciencedirect.com/science/article/abs/pii/S1618866718301638?casa_token=KjSk2RtJ1DsAAAAA:cnQi9uLwWGXA32H-wveNI_cU0k_daSd6B-DPD_7IzqpM7YIpuWQL2yA40O_6cNMdnrTsj_d8VA
Title: Green justice in the city: A new agenda for urban green space research in Europe
Authors: Rebecca L. Rutt and Natalie M. Gulgrand.
Journal: Urban Forestry and Urban Greening. 2016. 19: 123-127.
Link: https://www.sciencedirect.com/science/article/pii/S1618866716301753?casa_token=aDywGePYZ3oAAAAA:v2Tyhtm9Y-UuIVwkm9QzOj3MnmNgCpt8wfmUu9kP7LhyCeUVrmGeUkxeoQA9GABgTzIDfPLv4g